January 2021 - Top Minecraft Servers
January 2021 Server Recap
December saw 21,688 votes, server pages had 114,465 views, 316 website clicks, and 351 IP copies! The total number of servers tracked is now 1297, up from 1013 last month.
The top Minecraft servers by votes are:
#1 - PixelmonCraft - 2880 votes
View PixelmonCraft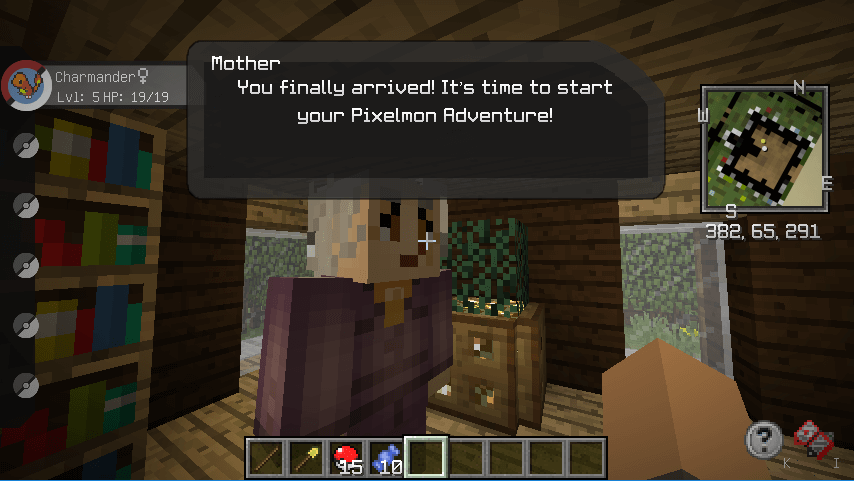 PixelmonCraft

PixelmonCraft Server Banner
From the server description:
PixelmonCraft Pixelmon Reforged Minecraft Server
Are you a fan of Minecraft? Are you a fan of Pokemon? Then you are in the right place! Pixelmoncraft combines the two and on our player friendly server you can catch pokemon, compete with friends, find boss pokemon to conquer, challenge gym leaders and earn badges, train and improve your pokemon, buy and sell items in our online auction, trade pokemon with each other and explore our Pixelmon Servers.
Visit our website on Pixelmoncraft.com
#2 - Simply Vanilla - 1188 votes
View Simply Vanilla

Simply Vanilla Server Banner
From the server description:
Want to experience anarchy without everyone hacking? And without having to play on one of those "vanilla" servers where you can't grief or raid, then join Simply Vanilla. Simply Vanilla is a Vanilla Anarchy server where the ONLY rule is no hack clients. Similar to 2b2t, but without everyone using cheats, and the very long queues. Other than the no hacking rule, the server has absolutely NO other rules and NO other game-changing plugins.
#3 - LegionMC - 968 votes
View LegionMC
#4 - TheYolos - 790 votes
View TheYolos

TheYolos Server Banner
From the server description:
This is a server with a Unique Mmorpg Survival Playstyle server. There are explorable dungeons, custom dangerous mobs and items waiting for you. Besides that, Events that almost happen everyday, participate in it to gain extraordinary rewards! Welcome to the First Mmorpg Survival Server in Asia.
#5 - TechGE3Ks - 638 votes
View TechGE3Ks

TechGE3Ks Server Banner
From the server description:
Welcome to the TechGE3Ks
Originally created in 2012, we released a prison server that was covered by some very notable YouTubers. Such as ssundee, TheCampingRusher, BrenyBeast, and many more.
The network was controlled by the TechGE3Ks until 2014. The love for Minecraft never fully left and we want to use our prior skills and create an amazing network for everyone to enjoy, old players and new.
We are always looking for suggestions and improvements, which are detailed in our discord server.